History
Child Sewa Trust (CST), is a not for profit, non-government, voluntary organization committed to the care & development of the underprivileged children.
The organization was founded by Mr. Sandeep Kumar Malviya, it works in Delhi & NCR (INDIA) for the betterment of the downtrodden and destitute children.
CST activities are financed through donations & gifts by philanthropists & individuals like you, corporate houses and sponsorship of projects & children.
CST is a registratered Trust that subject to the term & conditions contained in thethis trust deed is covered by the indian trust Act. 1982.
Registration No. :
58
Dated :
08th Jan 2021.
Pan Card :
AACTC8249B
Address:
Khasra No. 337-F, Gali No. 08 Ram Park Extn., LoniDehat, Ghaziyabad, U.P.-201102(India)

How CST Started
Every day while traveling to our offices, schools, colleges, homes, we come across children of different ages on Traffic-signals, asking for help, food or money. We find them selling newspapers, magazines, flowers etc. from early morning to late at night.
We are curious about them and do want to help, but we hesitate, thinking that our act of giving them some cash, will make them permanently dependent on begging.
Initially we distributed packets of biscuits amongst these deprived children. Then, as they opened up to us, we learnt about their desire to study. All they needed was an opportunity, some counseling in the right direction and of course, assistance.
CST was established to channelize these good intentions of the concerned people into a constructive & supporting way to make a substantial contribution in changing the lives of these street children.
WHAT ARE WE GONNA DO NOW
"Great opportunities to help others seldom come, but small ones surround us every day."
To provide a better life for our nation's future, i.e. children, we have started a child sewa trust. we want to help them reach nurturing, caring and learning environment so that they can reach their full potential and have a successful future. Child sewa trust is a government recognised trust in india, which aims to help children with their medical treatment and education.
There are still many children in our nation who do not have access to medical treatment and a good education. We are the only faith in the nation that works for children and works their good. We child sewa trust are working for the betterment of children by providing better medical facilities, good education and Nutrition food. We are also working to rescue innocent people who are suffering from violence, harassment and exploitation.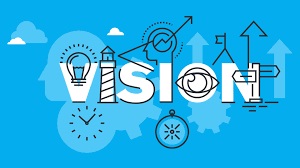 VISION
CST is dedicated to create a society where all the children have equal opportunities, a conducive environment to grow up with love, respect & security to become self-reliant, and active participating and contributing members to their community, society & country as a whole.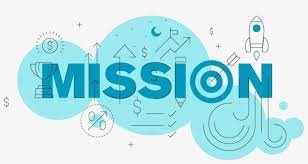 MISSION
CST actively works for and supports the socio-economic change among the underprivileged children & needy families to improve their quality of life.
It provides for their basic needs - imparts quality education, integrated personality & skill development programs and vocational training to make them self- reliant and respectable members of society.
ACHIEVEMENTS
Our main executing team consists of 45 committed, professional and experienced staff members who are working ceaselessly towards making our mission and objectives at CST a reality.
Apart from the governing body and Executive Members, our organization consists of a team 10 Active Members actively involved in the activities of CST.
We have an ever-expanding team of more than 15 Supporting Members whose financial support helps us in the smooth running of the activities of CST. Etc…
to provide the basic requirements of life like food, clothing, shelter, clean drinking water and medical help to the deprived class of the society.
to provide it an integrated academic learning with pesonality development.
to enable and empower the underprivileged through skill development & vocational training programs.
to search, recognize, promote and encourage ambitious, talented and creative children.
to search, recognize, promote and encourage ambitious, talented and creative children.to create awareness and sensitivity within the society about child rights, other discriminatory practices and to persuade them about their responsibility
VALUES
Actions, Decisions and Relationships of CST are guided by:
Love & Affection for Children
Sewa-Bhav
Long term commitment
Relationship of trust
Respect for every individual
Belief in Karma
Philosophy Partnership and Teamwork
Time bound results
Integrity and Accountability
Low administrative costs
Continuous learning