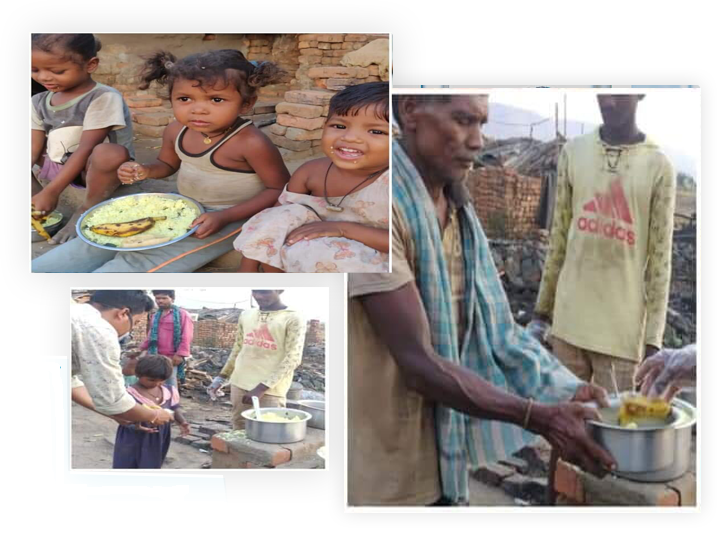 Welcome To CST
Child Sewa Trust is a registered Indian Non Governmental/Child Welfare Organization (NGO), working for children in distress, for rehabilitation of children with disabilities and for children in need of care and protection. Child Sewa Trust started on 08th Jan, 2021, by Mr. Sandeep Kumar Malviya, to provide an alternative family care for babies and children who have no families . From the day it started, Child Sewa has been working extensively in National Leval, developing various child welfare programs. Child Sewa focuses on child development through Children's Rights, Education, Quality Care, Support and Protection. Child Sewa trust is one of the leading trusts in india that works for the rights of the children we are protecting the children's right and Ignition the spark in them to pursue their education, We are working to give them a nurturing environment where they can get every possible facility. Presently we work on National level.
Child Sewa Trust (CST) is a non-profit, non-government and voluntary organization committed to the care & development of the underprivileged children.

Effort
It is our effort
at CST to guide and motivate people to use their resources in a constructive & supporting way to make a substantial contribution in changing the lives of these street children.
We are working in the field of education and over all development of the destitute children by providing them with an opportunity to realize their full potentials and lead a dignified and respectable life. We are committed to ensure every child his childhood and education, and make him self-reliant.

CST is a group
CST is a group of qualified, hardworking, dedicated, like-minded people trying to make a difference in the life of the underrepresented, disadvantaged and marginalized sections of the society. It has been established to work as a platform to channelize & make optimum use of the resources and infrastructure available and people's desire to give back to society a bit of what they owe to it.